RANDOMNESS!!!!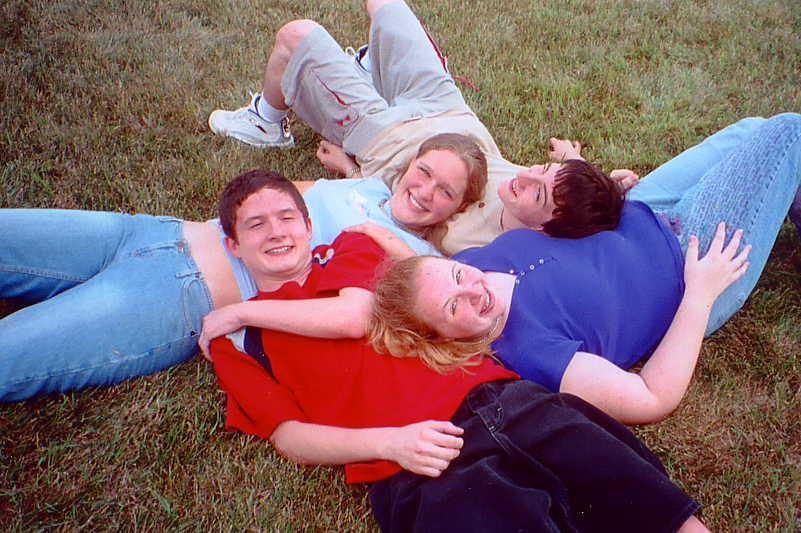 Me, Andy, Maddi, and Ryne. Aren't we cute? That day was so much fun. would you believe that was the first day I'd actually met Ryne? yea me either. he still hasn't stolen a pair of my underwear.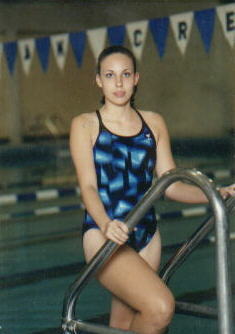 Ami's swim picture. hott stuff. ;)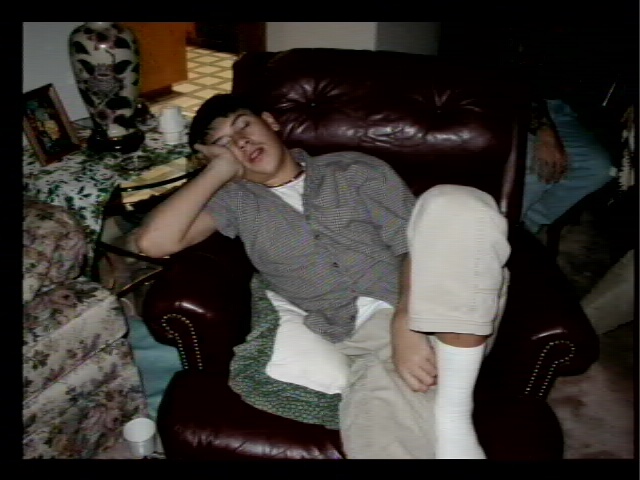 Josh sent me this picture. It's...amusing.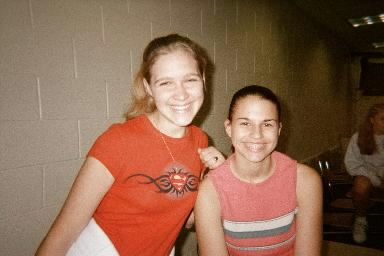 Me and Kim. She's the best, I can tell her anything. This is old, 8th grade right before 6 Flags.
Scottie and me in 8th grade. He's strange, but he wouldn't be Scott if he wasn't.
This is Kevin. I love Kevin. I don't know what else to say except he got really mad that he didn't notice me taking this picture.
Nick. I have no idea where he even is in this picture. I don't really remember taking it. I think...but I'm not sure, but I think we are in Scott's basement.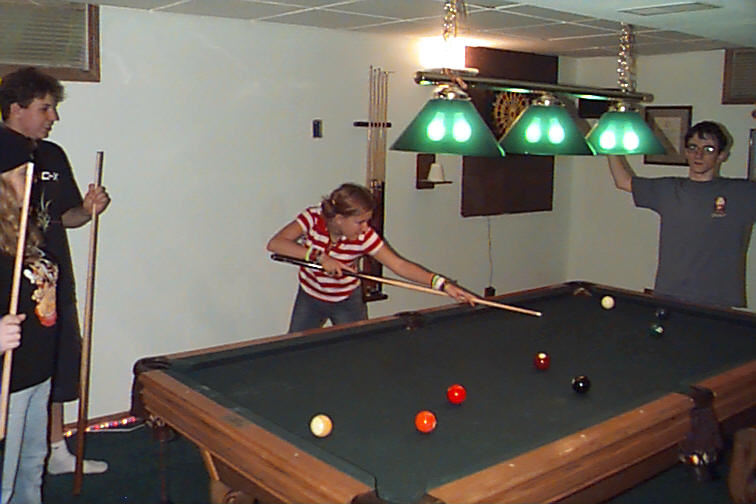 Katie playing pool at Andy's party this summer. Isn't it cute?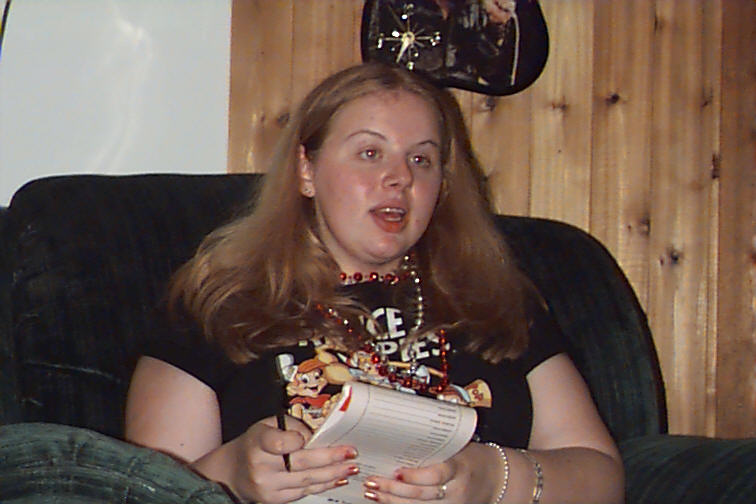 This is M-dogg calling for a verb while we were trying to do more Mad Libs at Andy's party. Maddi's great. She lives in Gurnee.
The Brady Bunch? Fun times at the mall.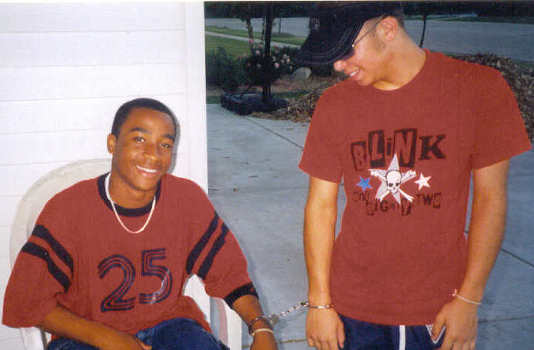 On the left is Max, and on the right is Jeff. Jeff lives in Florida but comes to visit a lot. I handcuffed him and Max together and pretended to lose the key. I couldn't help myself from taking a picture. If you know Max...this picture doesn't exist and it isn't posted here!
This was my birthday party at the Hilton Milwaukee freshman year. Yes, we are in a bathtub. We were pretending to be...bobsledding or something...I saw it on America's Funniest Home Videos and decided that we should try. L-R Katie Maggie Ami Me. It was a little bathtub.
I am honestly the most evil person in the world. This is Erik. Speculate among yourselves what in the heck he is doing. sidenote: Jim took this picture
Sam and Maggie before the Christmas party (2000)