Cheesecake Factory
The group had dinner at the Cheesecake Factory that night. Another great place to eat, really really good pasta. I am a total cheesecake head so of course I was going to have cheesecake. Kyle said that we should tell them it was my birthday day that day (the 29th), even though it was actually tomorrow. The waitress said we had to order cheesecake for them to do anything, and Aubrey said if I did, it would be her birthday present to me. I got really good hot chocolate with dinner too. So after we ate, I got cheesecake. Madness soon followed.
There's the cheesecake. It was really good. notice all the whip cream....lots and lots of whip cream.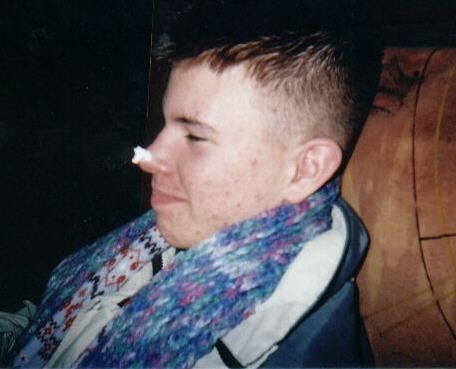 Kyle with whip cream on his nose...
Katie, Aubrey and I with whip cream on our noses....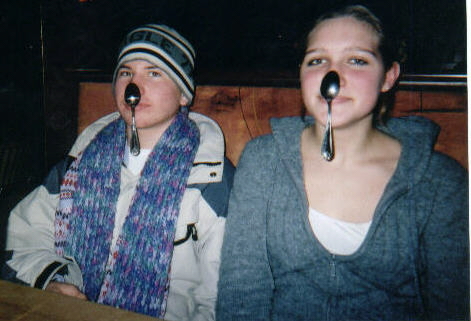 I really like this one. Kyle and I with spoons on our noses. It took me a really long time to get the spoon to stay.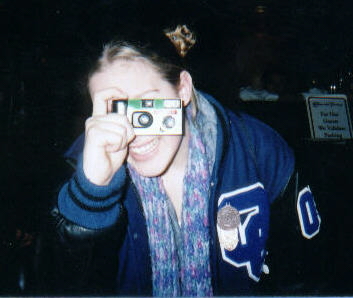 Aubrey taking a picture of me taking a picture of her...
The point of this was to try and have one of our cameras get a picture of the guy behind me for Aubrey. But obviously, you can't see him. That was a fun night.