Spring Break
This is a ridiculously brief overview of the trip. Terribly short, but the comp is messed up when it comes to transferring the pics from the camera. Enjoy.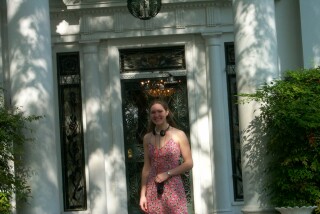 Me outside Graceland in Memphis....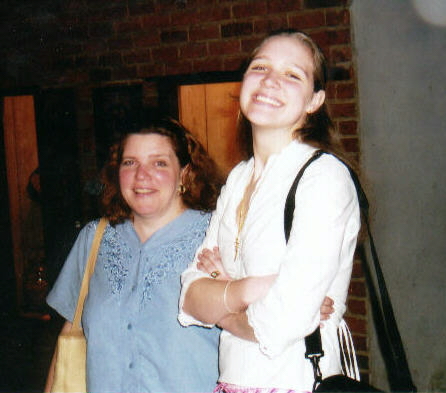 Mom and I on Beale Street in Memphis. She looks so ridiculously short because I am wearing tall shoes and I am on the high end of an incline. haha....
the silver hunting hat. It's so much more fashionable than uncle Jeff's, though probably not as warm. too bad. It was awesome, I really wanted to get it.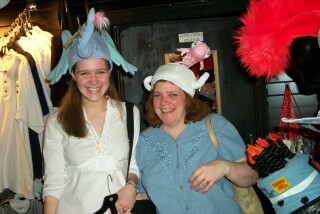 Mother and I in our Seuss hats. I have Horton on my head and she has a fish in a tea pot. They had great hats down there.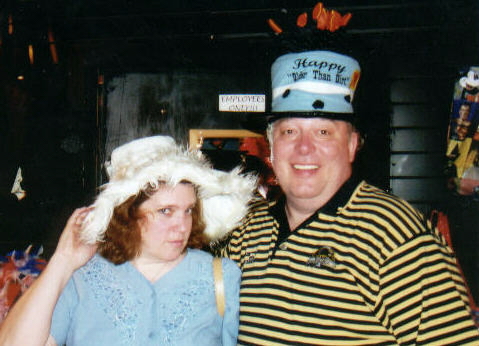 Mom and Ken in their Beale St. hats. Mom's was cool. Ken's said "Happy Older than Dirt!"
I love this picture. It is so cool. All the lights in the background and stuff. This was on Beale St.
At the Heartbreak Hotel in Memphis, they had all this really wild furniture, it was great. Those chairs were really comfortable.
HUGE purple chair. If I was evil, I would have a chair like that to command from.
Here we are in San Antonio eating on the Riverwalk. Cafe Ole. Real good food.
Donny and Ken at Cafe Ole.
Nathaniel in the Davy Crockett hat we got him at the Alamo.
Abby in the prairie girl bonnet we got for her at the Alamo. She is so cute.
On Easter, reading Abby and Nathaniel A book. Must've been a good book.
Abby blowing bubbles with her cat bubble blower. They had so much fun with those.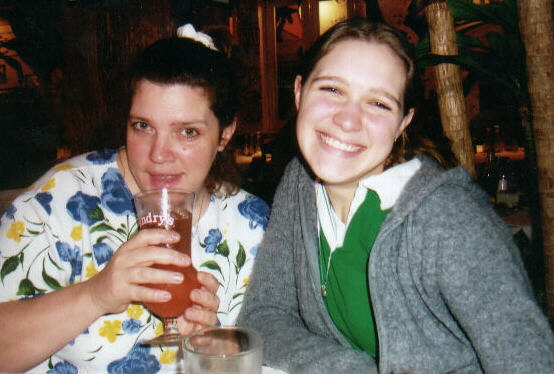 Here we are in Houston at Landry's. Real good food. Mom being silly as usual.
You can obviously tell where we are. It's the museum on JFK and his assasination. It was incredible. This is also my retard picture...look how I'm standing! still cool.
Finally, in New Orleans. I am by the Jimmy Buffet Margaritaville truck. It's sooo cool.
In New Orleans at Cafe Du Monde...I got beignets and cafe au lait. It was very very strong and bitter. The beignets were delicious though.
In all my New Orleans crazyness.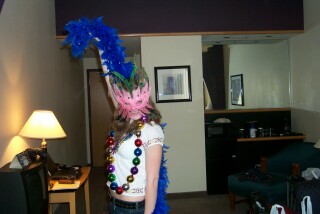 In mom's mask dancing and singing and giggling around the hotel room. I was having a gay old time. I was so hyper. and I got decaf cafe au lait, so what was up with that hyperness? It was the effect of the city upon my very soul. I love it there.
At dinner that night. Crayfish, meet the people. People, meet the crayfish.
Yes, I did eat him.
Mom and the Boat. Isn't that thing huge??? No way anyone could eat all of that. She sure didn't. I safely stuck to the seafood platter. Then it was off home.
Brief overview. More to come.