Harvard
Harvard was really cool. The campus is huge and there are lots of neat little stores all over the place around it. I ended up buying a cute kid's shirt that said "Future Freshmen" in sloppy handwriting and such. I so wish I was a future freshmen at Harvard...I heard the Science department rocks.
You can't see this picture really good because it was sunset-ish time, but the campus just goes on forever.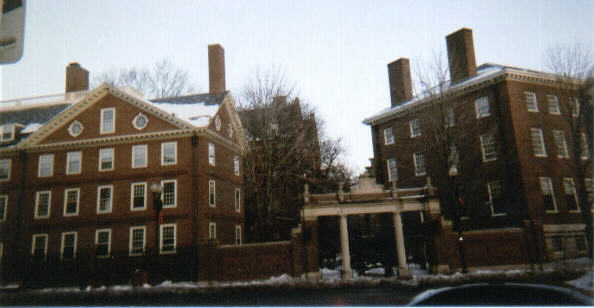 More of the campus. I wanted to try to find the place where they filmed "A Beautiful Mind" but...Jesi wanted to shop so I followed. I still got to see lots though, so I was happy.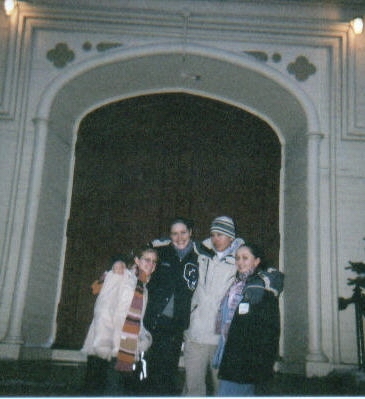 Katie, Me, Kyle, and Aubrey ended up hanging out for the rest of the night. The picture was taken crooked, sorry for the tilt. After Harvard we headed out to the Cheesecake Factory. This page is these colors because they're Harvard's colors :)